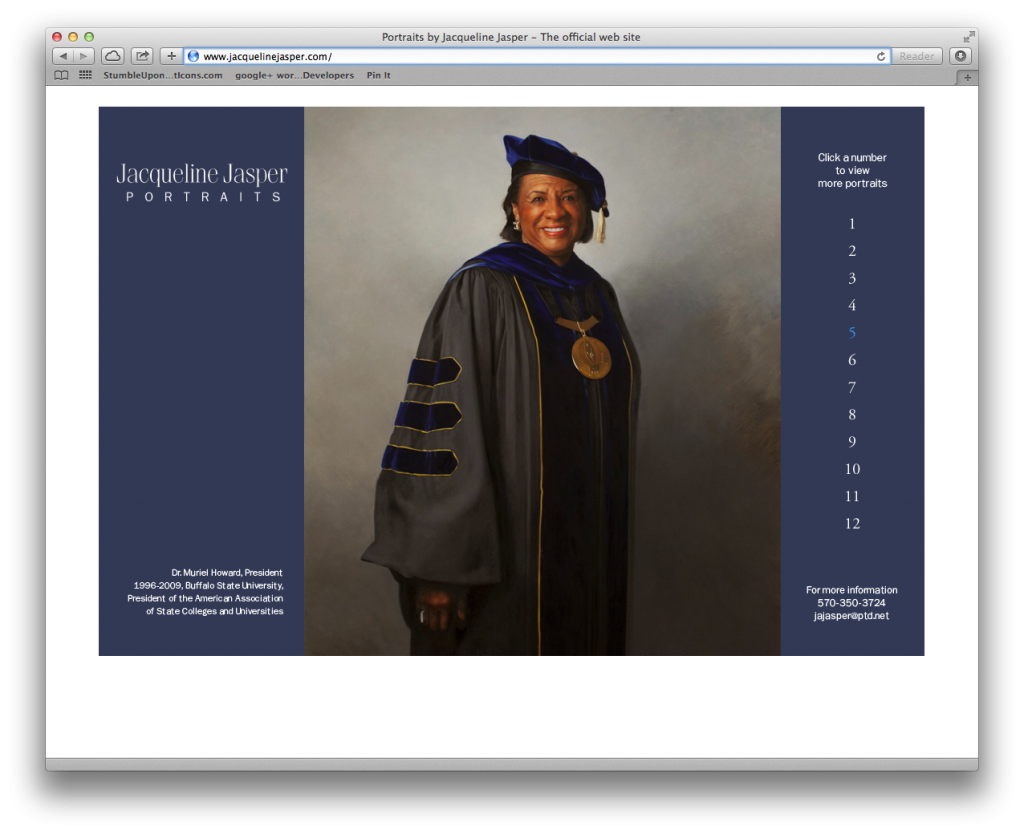 Web site design for Jacqueline Jasper, Portrait ArtistRecognized by juries of her peers, Jacqueline Jasper has been the recipient of numerous awards in international competition: The Portrait Society of America, and The American Society of Portrait Artists, among them.
Jacqueline Jasper received her BA in Fine Arts from the College of Saint Benedict in St. Joseph, Minnesota. Post graduate studies at Pratt Institute, Parsons School of Design, Fashion Institute of Technology, New York Academy of Fine Art, and The National Academy of Art and Design.
Jacqueline Jasper has studied with internationally acclaimed artists, Nelson Shanks, Daniel Greene, Ray Kinsler, and Burt Silverman. She is a founding member of The Portrait Society of America, and a member of The Lotos Club.
Visit the web site at: www.jacquelinejasper.com